You can update your credit card details from the control panel under Subscriptions.
---
Step 1 - Log in to the control panel
Log in to the control panel and click the menu button in the top right corner.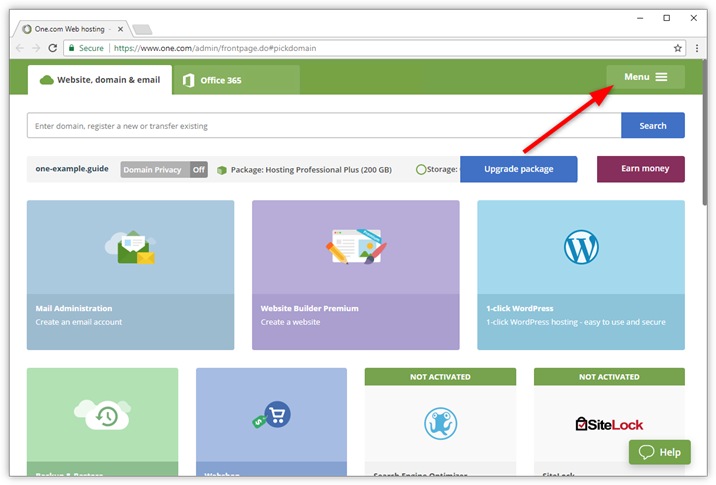 ---
Step 2 - Go to Subscriptions
Click Subscriptions in the menu that appears.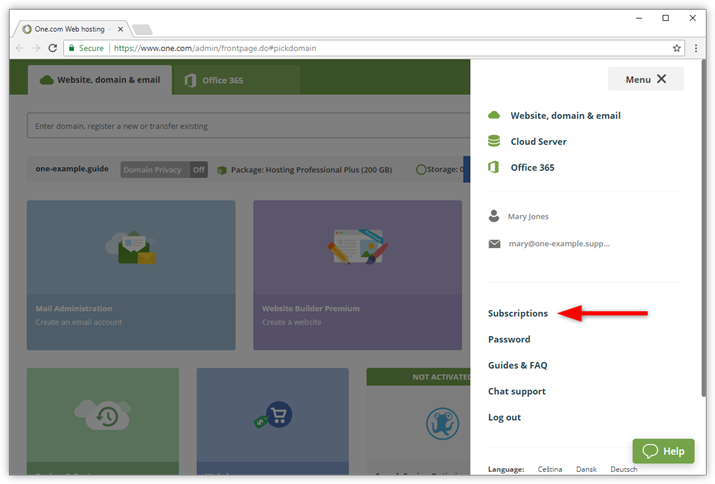 ---
Step 3 - Click the current payment method
At the top of the screen, you see the contact email address you are logged in with and your address details.
Click on your current payment type, for the domain you want to change it for.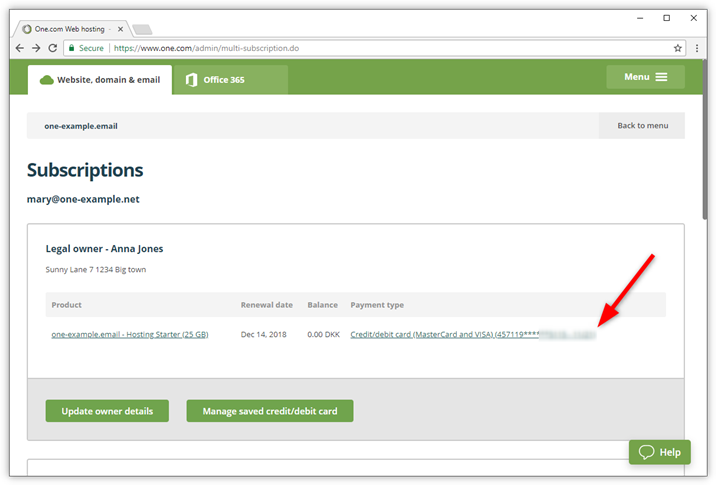 ---
Step 4 - Change your payment settings
Click Add new card, to enter your new credit card, or select a different payment method.
Click Update to save your changes.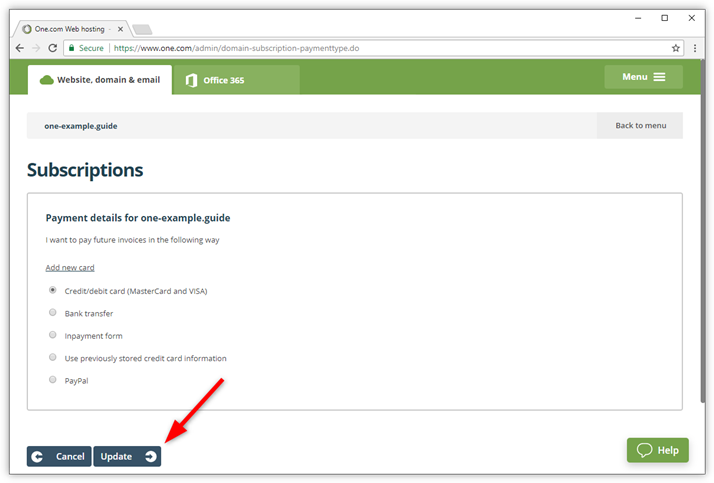 ---
Related articles:
Back