You can update your credit card details from the control panel under Subscriptions.
---
Step 1 - Log in to the control panel
Log in to the control panel and click the menu in the top right corner, the three horizontal lines on top of each other.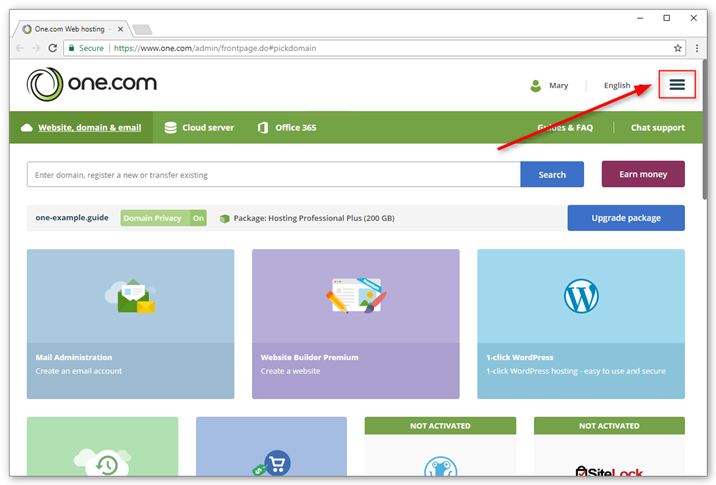 ---
Step 2 - Go to Subscriptions
Click Subscriptions in the menu that appears.
---
Step 3 - Click Edit
At the top of the screen your see the contact email address you are logged in with and the number of domains that are administered under this user. Right below this your see your web space subscriptions.
Locate the domain you want to change the credit card for and click Edit, all the way to the right of your screen.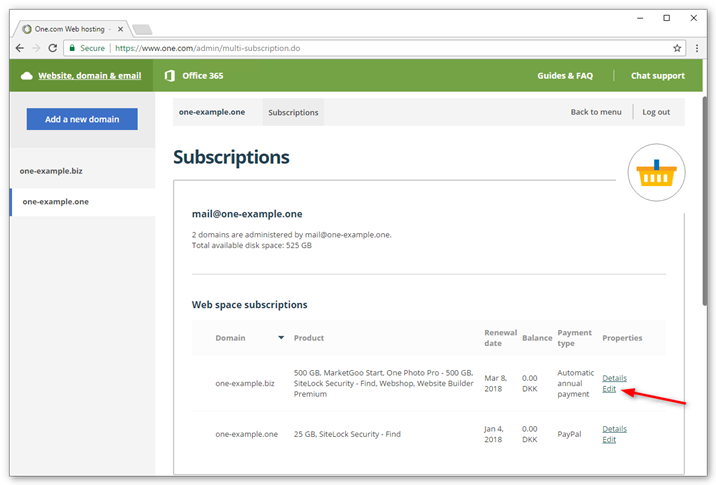 ---
Step 4 - Change your payment settings
You can now see your current payment settings and what card details we have stored for you. You can also change the payment method to PayPal or Bank transfer (if available in your country).
To replace the current credit card with another one, click Edit.
To remove the credit card details, click Delete.
Click Update to save your changes.
---
Related articles:
Back