You can check (and update) the contact details we currently have on file for both your hosting plan subscription and your domain name in the one.com control panel.
The domain and hosting plan can be registered on different details. In that case you will see two sets of contact information. The details for your hosting plan are the ones visible on your invoice.
Tip: If you are looking for your contact email address and recovery address go to "My account" and then "Account settings".
Log in to the one.com control panel.
Click My account in the top-right corner and then My products.
Click the three dots for the domain that you want to know the details for, and select Edit contact details in the menu that appears.
If the hosting plan and domain have the same details you will see them in one overview. If the contact details are different, you will first see the details for your domain. You need to scroll up to see the details for your hosting plan, called web space owner details.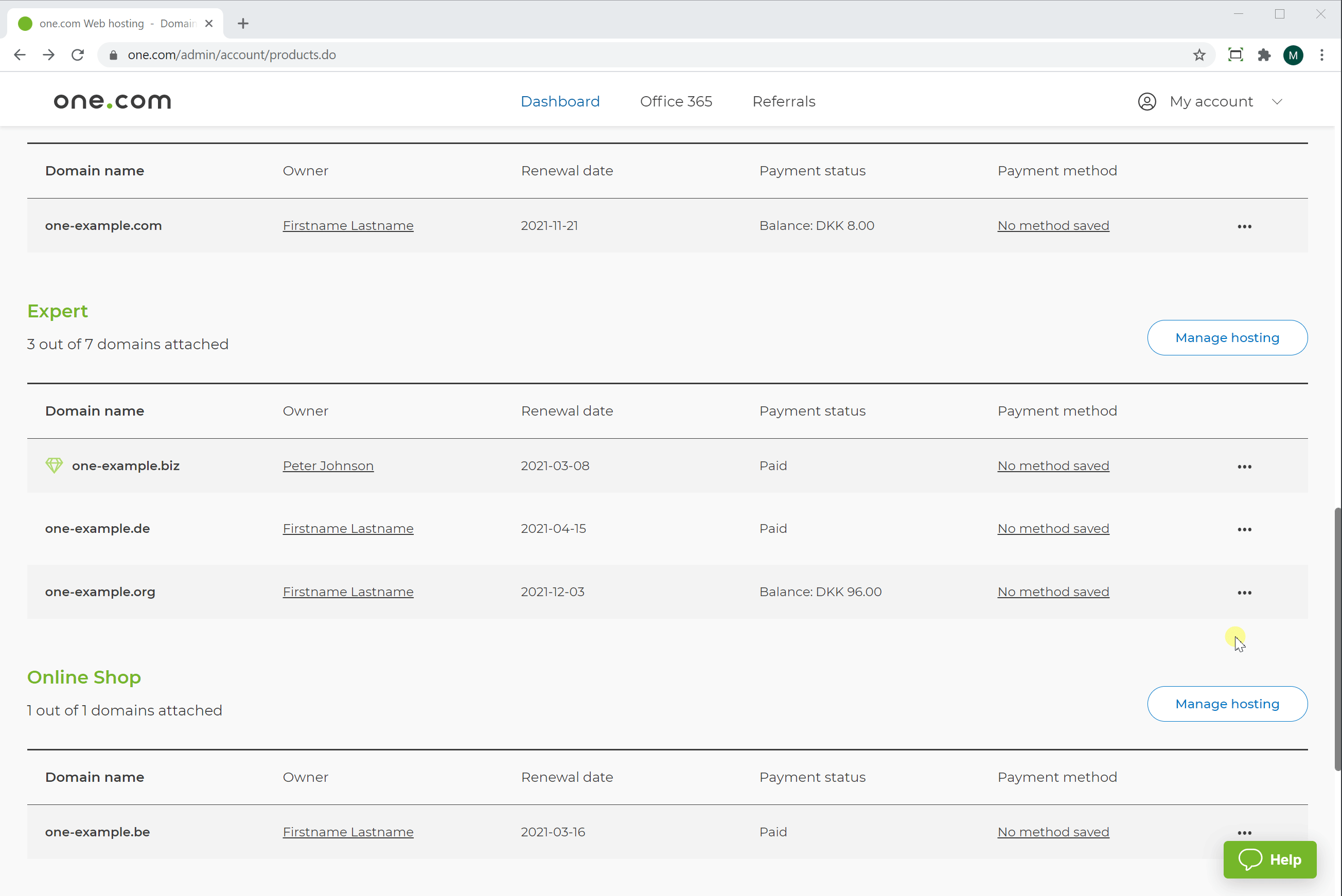 ---
Why can't I update the domain email address without an owner change?
For generic top-level domains (.com, .net, .org, etc.), changing the email address will start an owner change procedure. This is because according to ICANN's regulations, changes to the registrant email address are considered owner changes and one.com needs to comply with this.
For country-code top-level domains (.de, .fr, .se, etc.) the rules are determined by the registry for each domain, and in most cases you can simply update the email address in the control panel.
If you don't want to do the owner change procedure from the control panel, you can also fill out a PDF-form to change the contact details.
---
Related articles: