Do you have a manual WordPress installation that isn't connected to your one.com WordPress dashboard yet, or did you accidentally delete an existing installation and wish to re-connect it? Benefit from many great features and connect your WP site today.
This easy connection tool for WordPress lets you quickly connect an existing WordPress site to your control panel. This guide tells you how in just a few easy steps:
Tip: Are you using the Beginner plan? Upgrade your hosting plan to Explorer or larger to use our WordPress tools like 1-click installation, 1-click migration and many more great features.
---
Step 1 - Go to WordPress in the one.com control panel
Log into the one.com control panel and click WordPress to access your installation overview.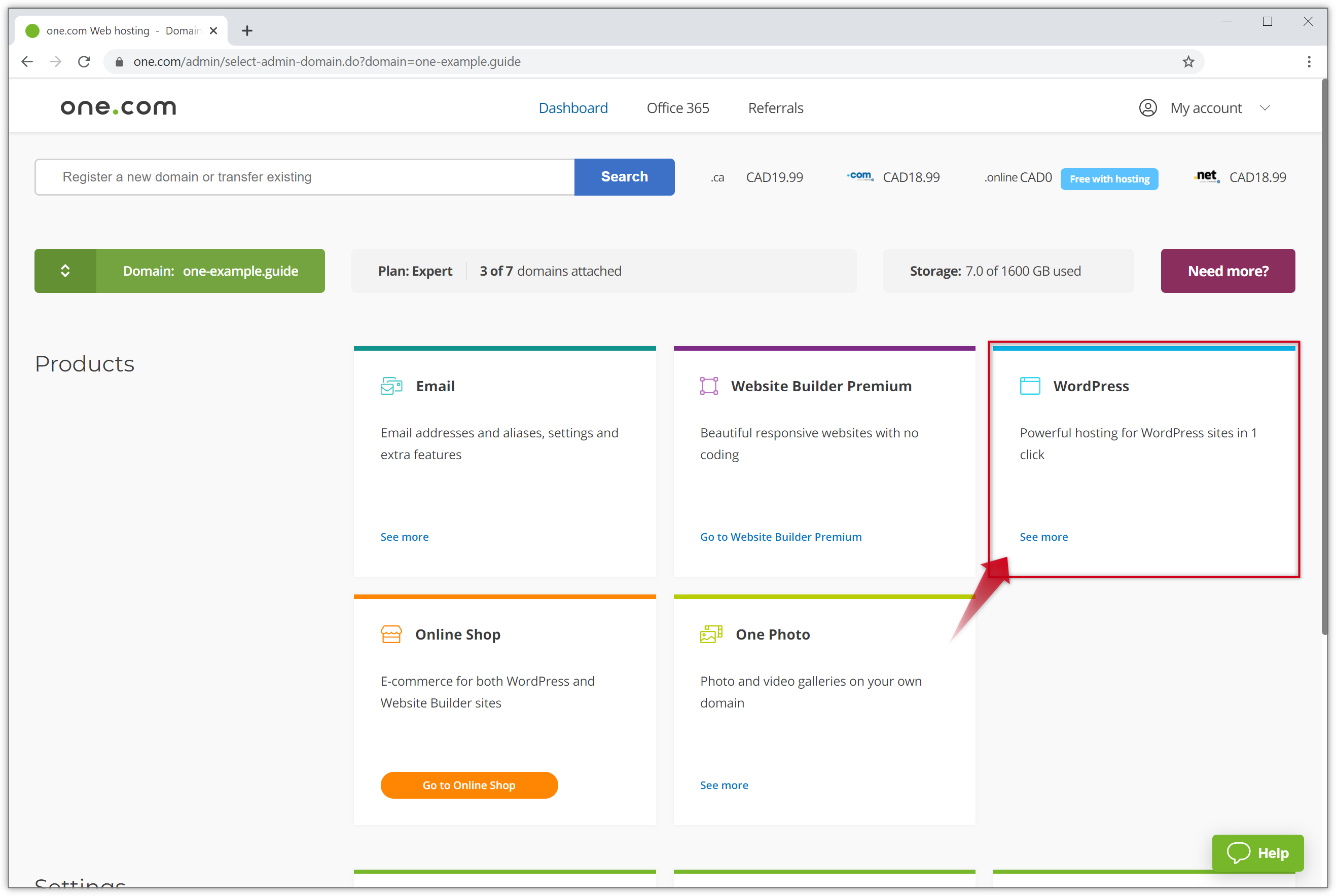 ---
Step 2 - Click New connection
Click New connection to start the process of connecting an existing WordPress site to your one.com control panel.
Note: This page could look slightly different for you, depending on which plan you are using or how many installations you've connected already.
If this is your first connection, click on Already have a WordPress site on this domain?
If you have one connected installation, you need to click on ← Back to overview to get to your installation overview, then New connection.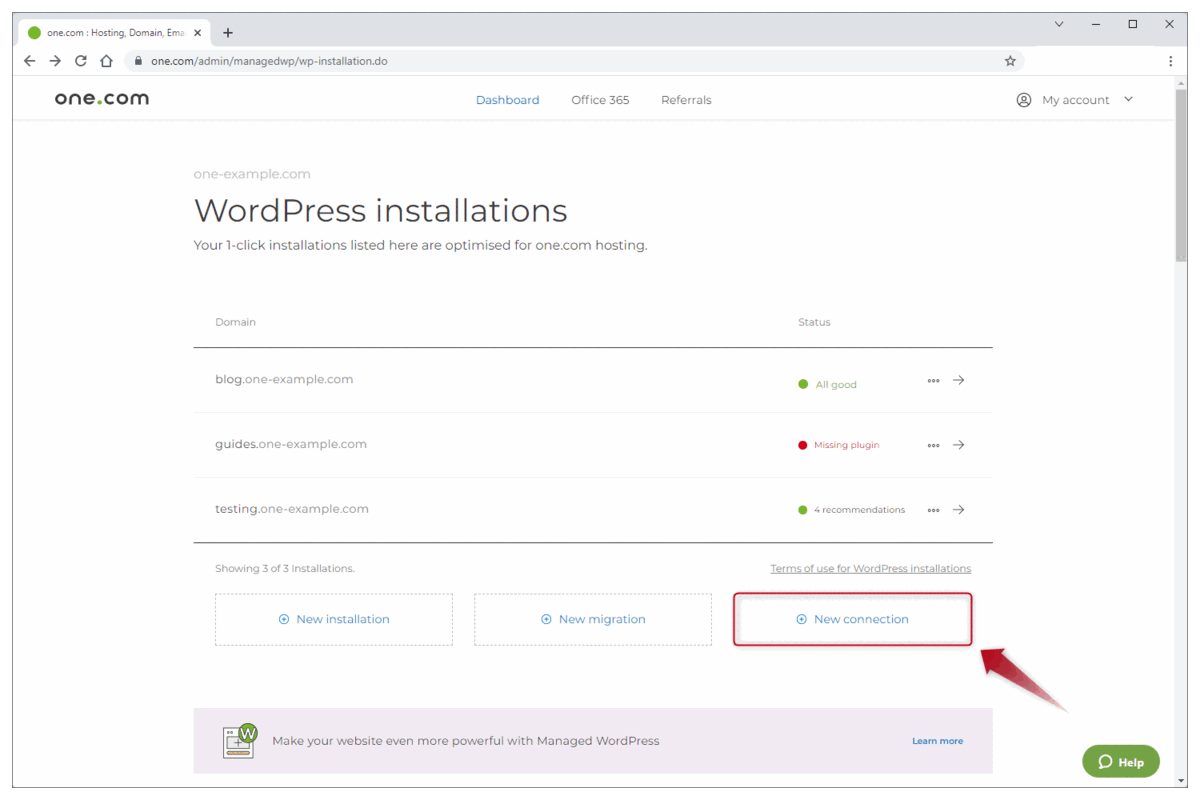 ---
Step 3 - Pinpoint the location
Specify if your existing WordPress page is on the main domain or a subdomain and click Connect or Next to continue.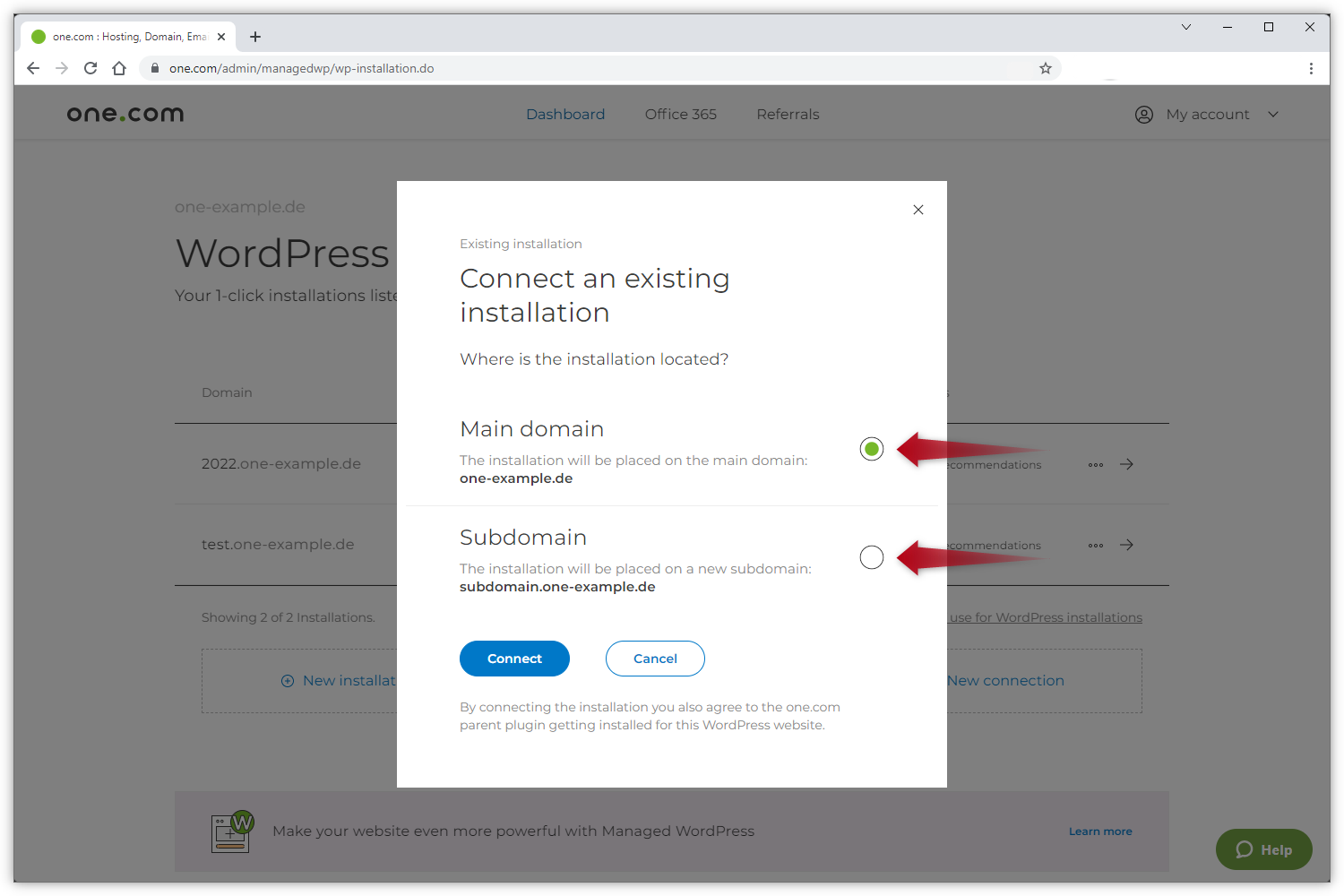 Note: If you select the option Subdomain you will be asked to enter the name of your existing subdomain in the next step.
---
Step 4 - That's it!
Congratulations, you have successfully connected your WordPress site with your one.com Dashboard! You can now benefit from our one.com plugin, monitor your performance and easily access your website via your control panel.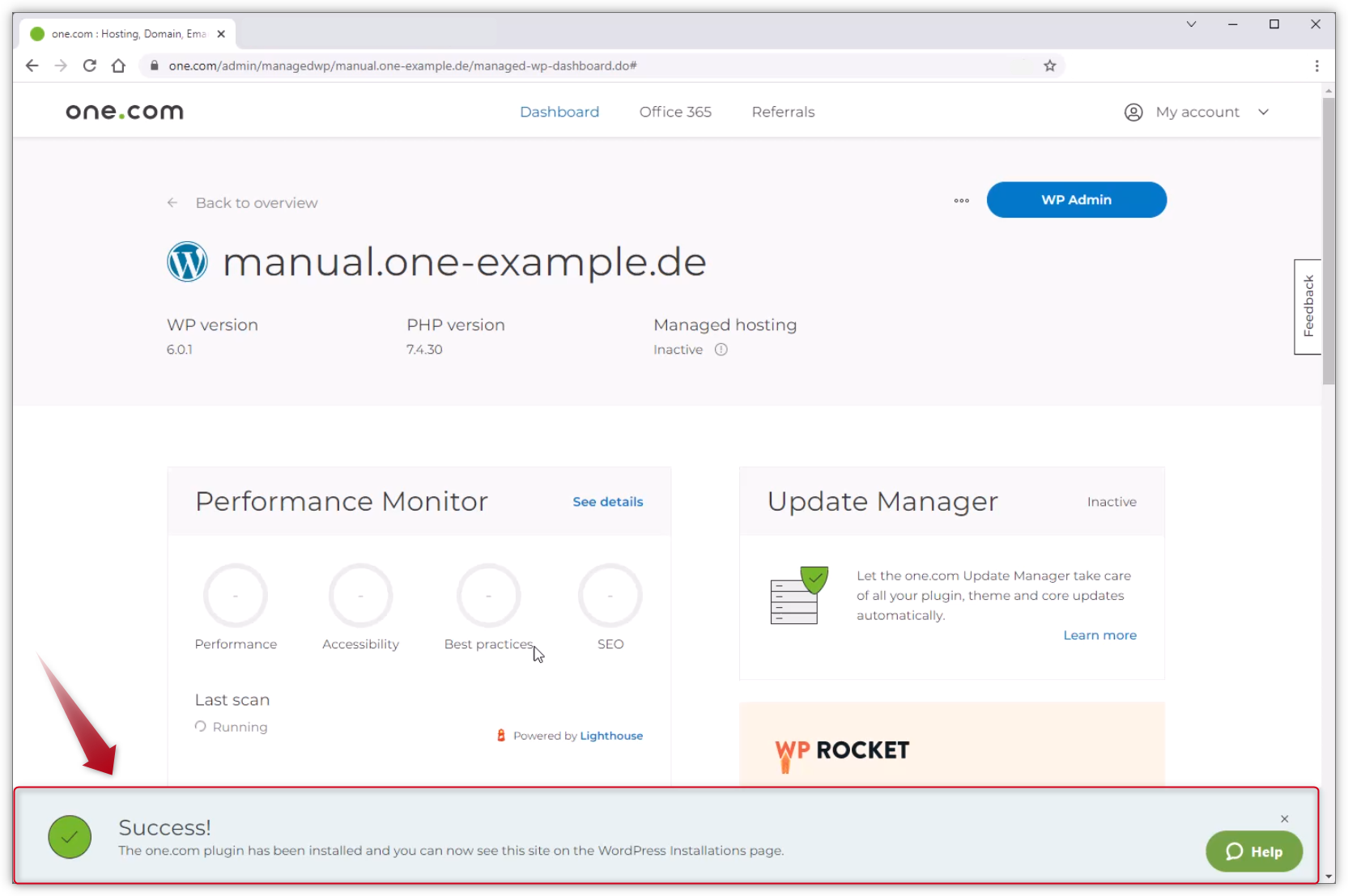 ---
Related articles: