Time is scarce, and you need to do more in less time. Webmail has many smart features that will help you save time, be more productive and declutter your day. This article will show many easy ways to be more productive while working in Webmail.
---
Create email aliases
An email alias is a forwarding address, meaning that all emails addressed to the alias, are forwarded to one or more specified accounts. The alias itself has no inbox, no login and cannot be used to send emails.
Create an alias in your control panel for a group of contacts, e.g. all-employees@mydomain.com and include the relevant email addresses in that group. As a result, communication will be easier, and all members of the different groups will receive the correct information. Please note that you can create an unlimited number of email aliases in your domain.
Note: Don't know how to create an alias? Learn how to create an email alias in your one.com control panel using this guide.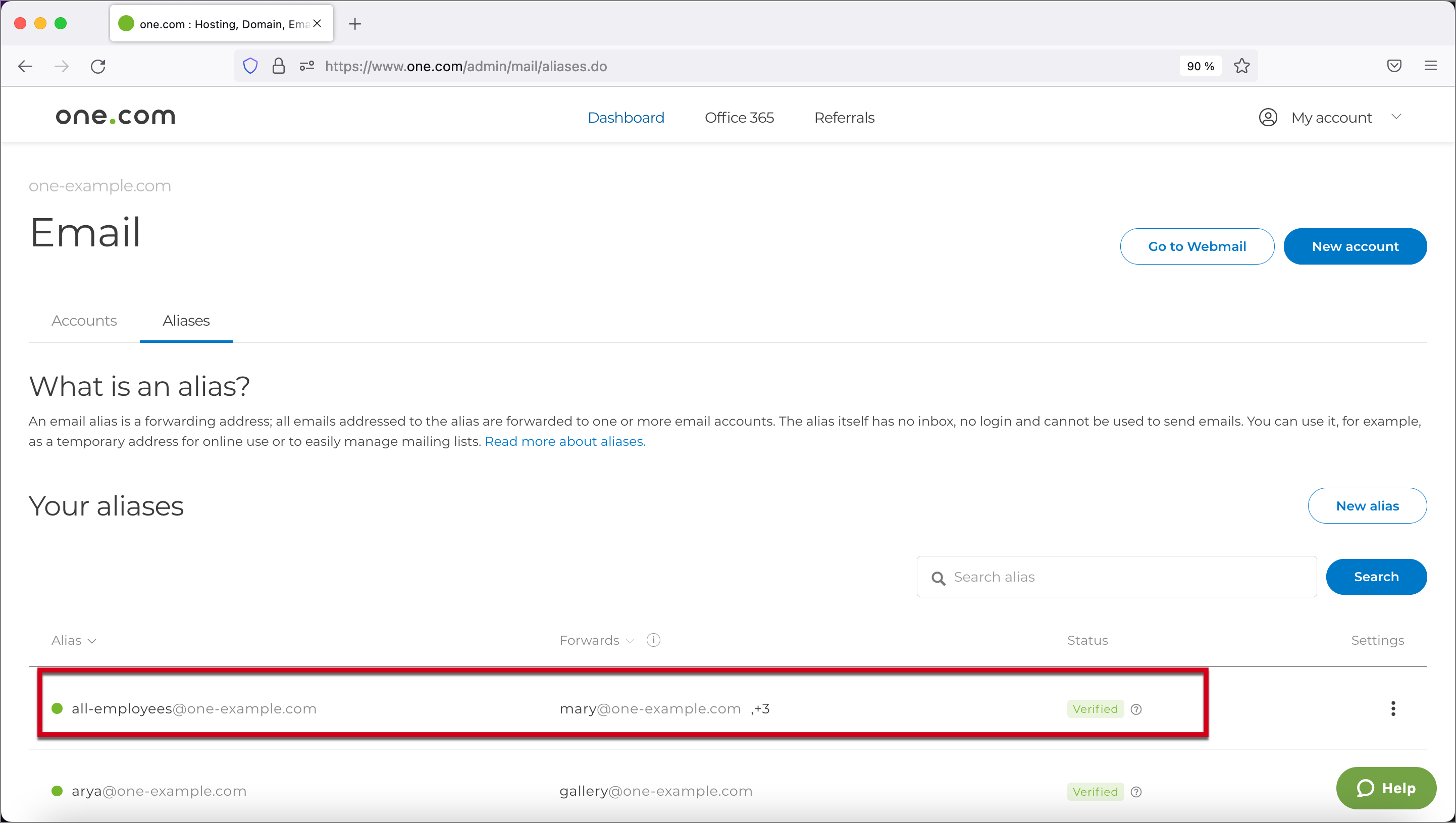 ---
Send your invoices automatically to a folder
Get easily organised in your inbox by creating a folder for projects and get emails archived automatically to these folders. Keep all the invoices in one folder, for example, by creating an Invoices folder.
Filter the folder invoice by creating a new filter with the word invoice in the subject line. It will automatically be included in this folder if the subject line of an email contains the word Invoice.
Inside Webmail:
Click the Settings icon in the menu to the left.
Go to Mail filters.
Click Add mail filter.
In the Subject field, type in, for example, "invoice".
Under Then do this with mails that match, click Move to folder.
In the dropdown menu to the right, choose the folder you have created for the invoices.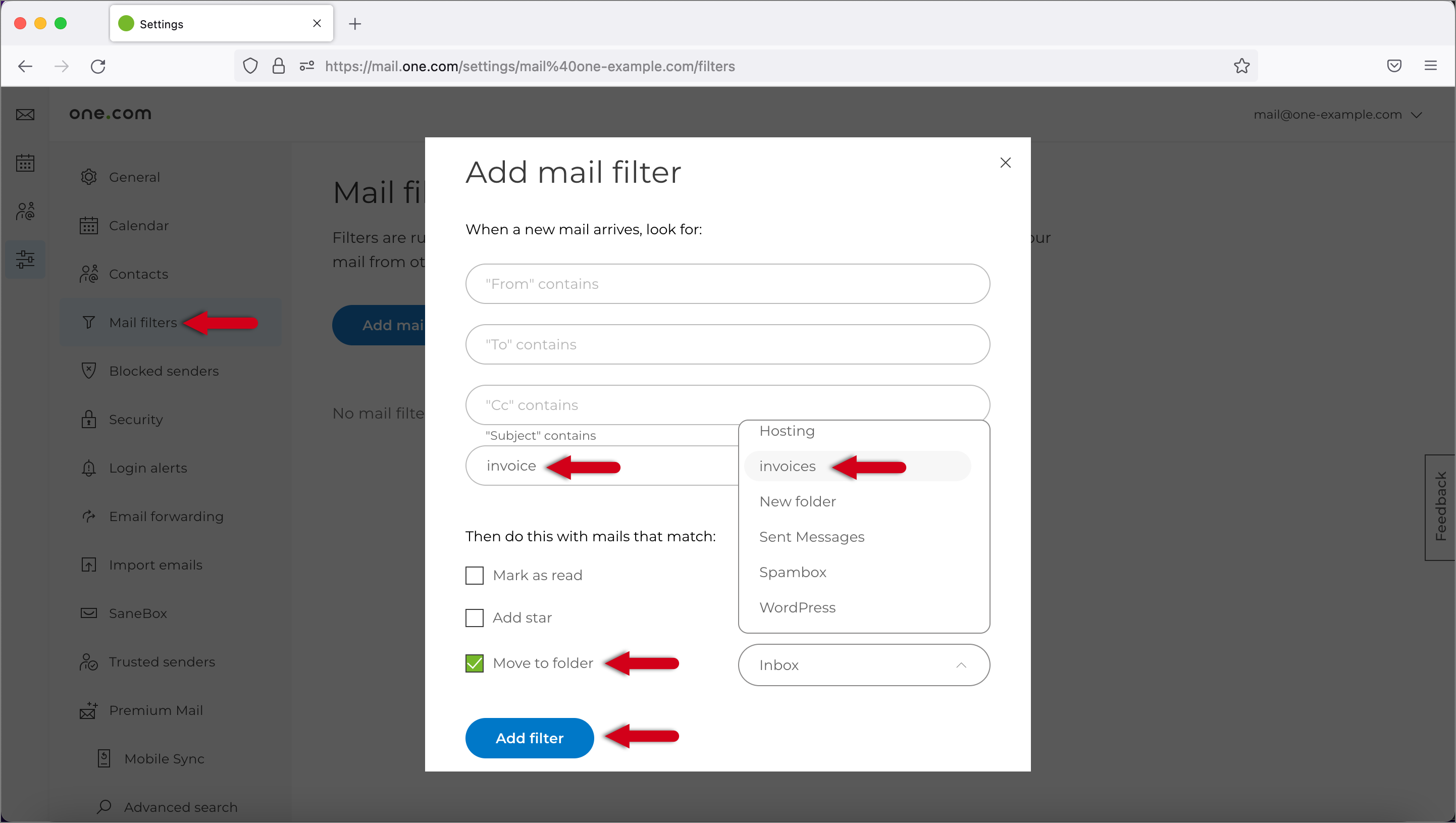 ---
Use filters to stay focused while working
Emails can be sent to a specific folder based on their content. Using filters, you can route emails from your family and friends to another folder without interfering with your workflow.
You can also use a filter to automatically forward emails from your boss or important business partners to a particular folder, allowing you to better organise them.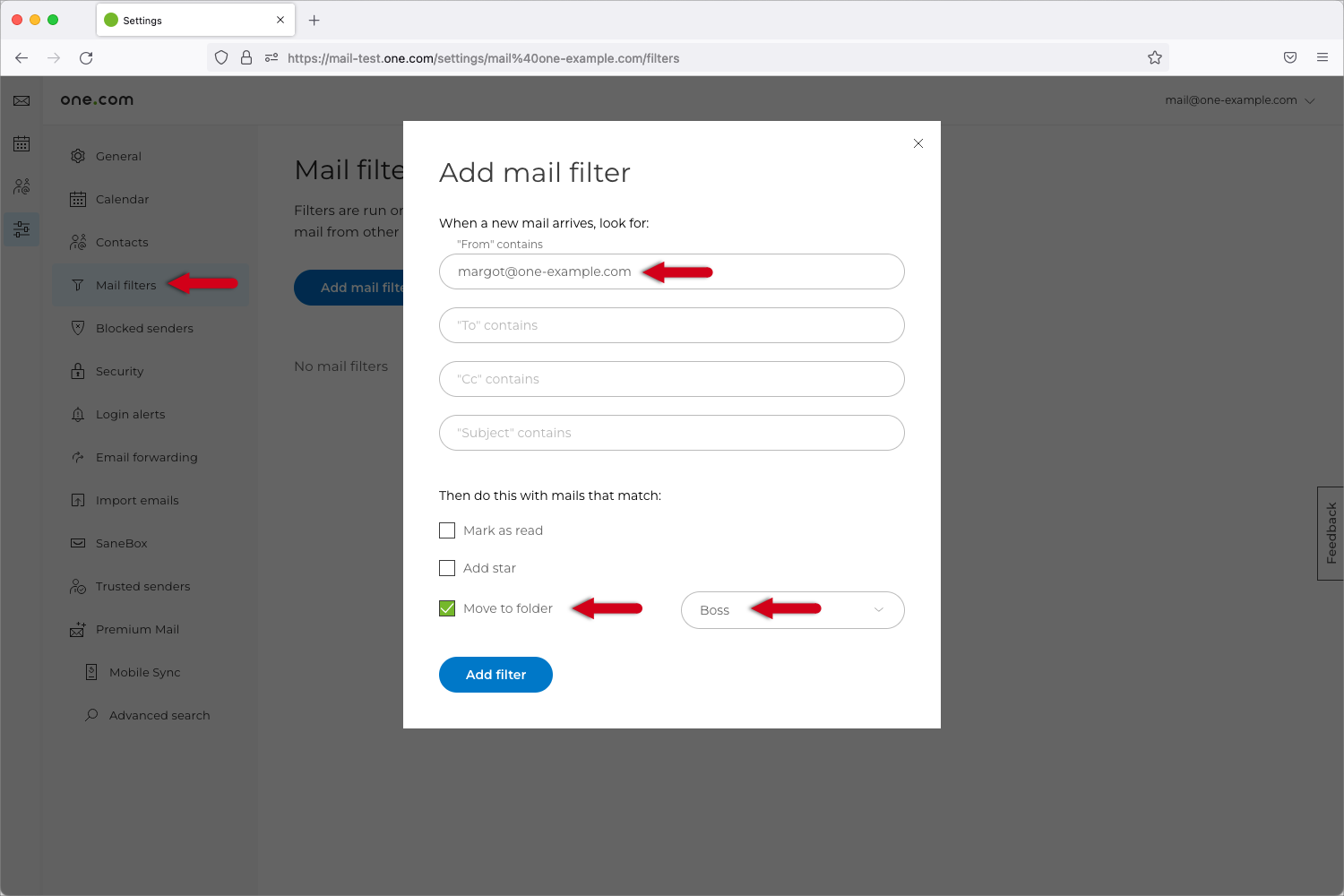 ---
Use an email signature
By adding a default signature to your emails, you'll ensure all your emails end with a proper greeting. It is unnecessary to type "Best regards" and your name at the end of every email you send. Many people are yet to utilize signatures, even though we've known they exist almost since the inception of email. Get started using one as soon as possible if you haven't already.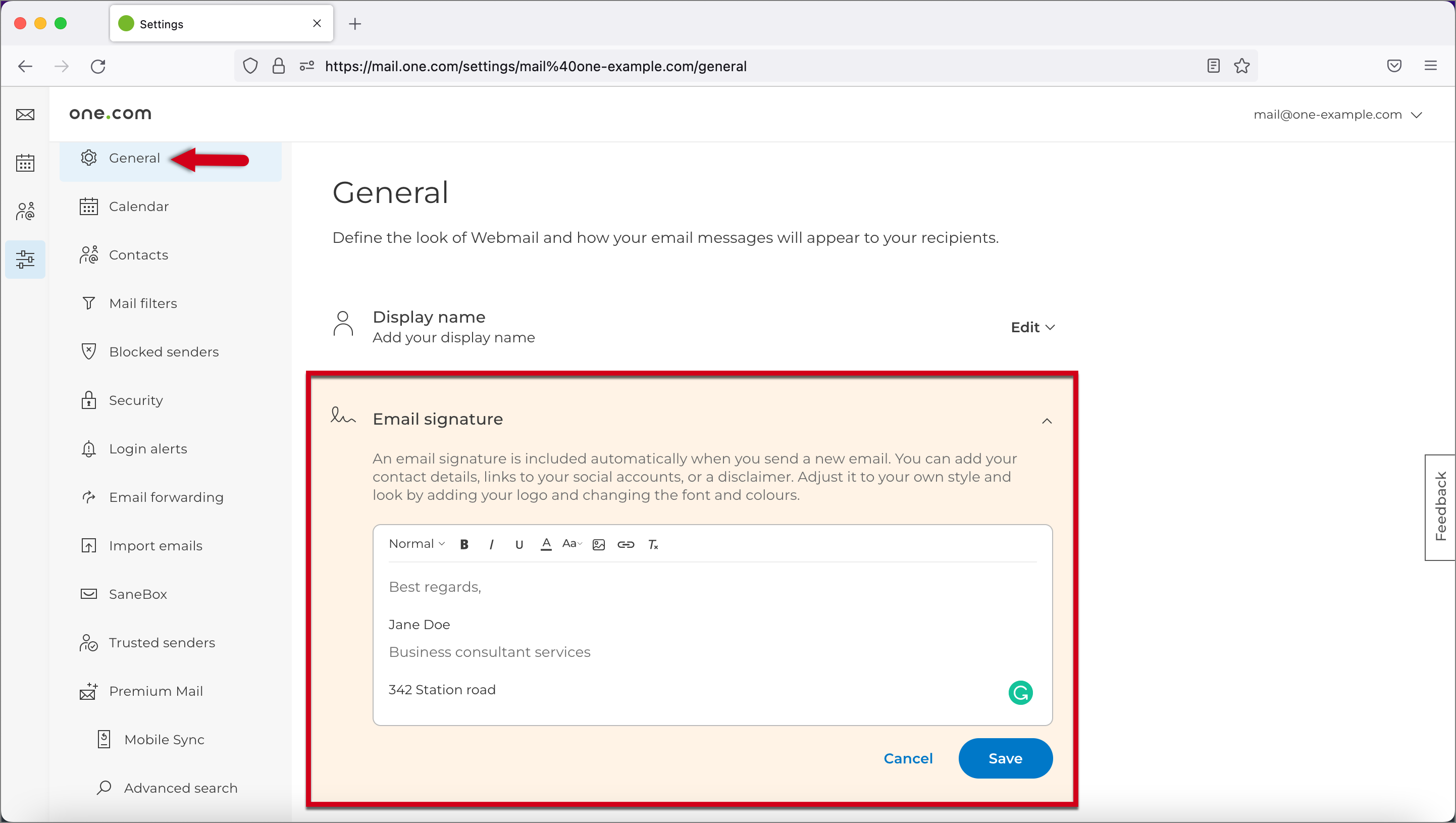 ---
Use another email address for newsletters
You most likely receive dozens of mass mailings, newsletters, and similar email messages daily. Your inbox will stay clean with a dedicated newsletter address in your domain, so you can focus on what is most important and work undisturbed.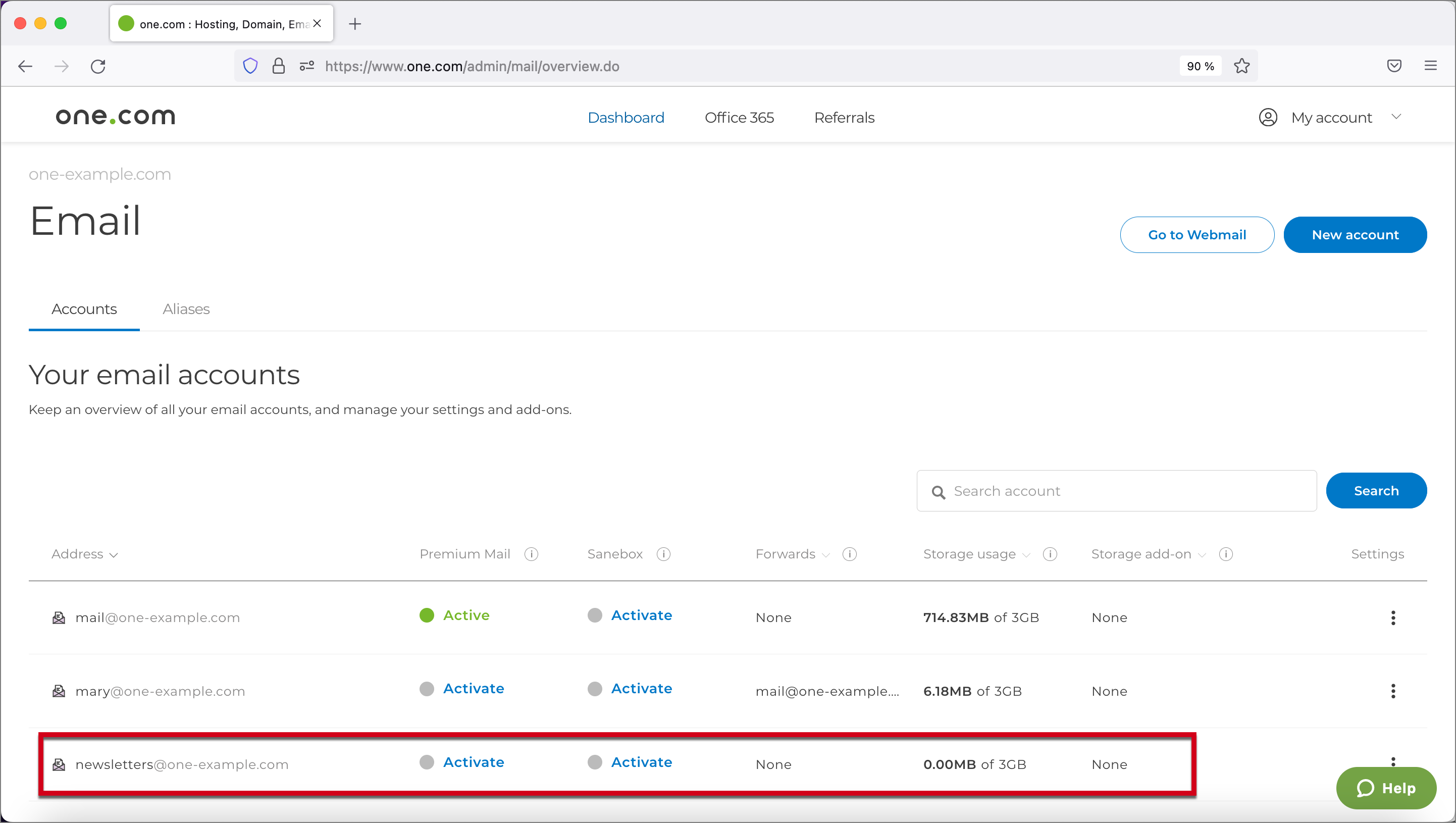 ---
Be good at delegating and forwarding emails right away
It is easy to forward an email via Webmail. Do not get involved with the content of an email if someone else in your business can work on that specific task.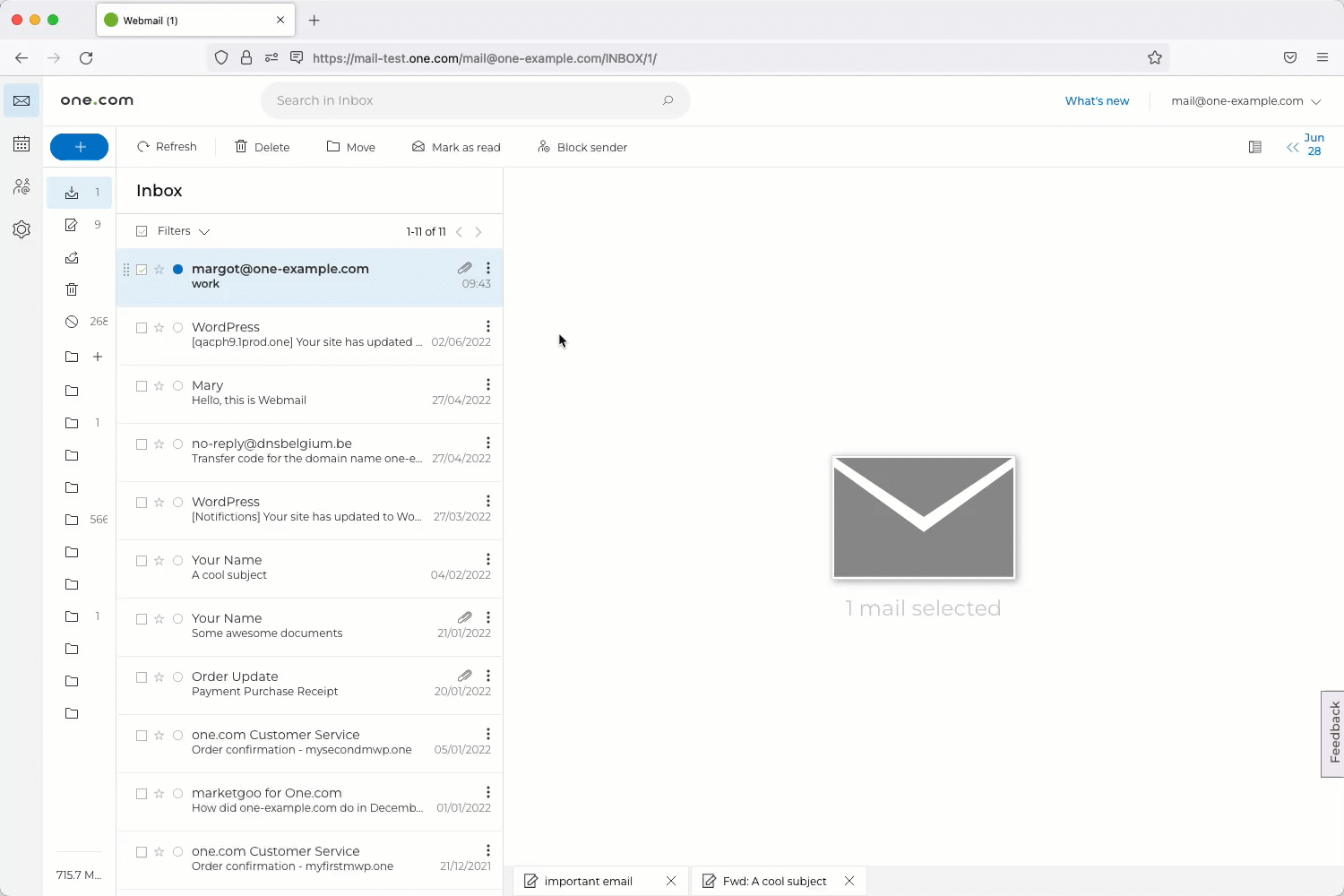 ---
How you can manage emails when you are busy
When we have a lot to do, it is easy for emails to pile up. Then it can be easy to forget essential emails. Set expectations for your contacts when you are away doing something else, even if it is only for a few hours. Here are some tips:
Create a folder for emails that need to be replied to later. Forget about these emails until you have time to start responding. You can also set rules to automatically send emails from given persons or companies to this "reply to later" folder.
Forward to other employees your emails while you are on holiday. By doing this, you can rest and ensure that someone else is picking essential issues.
Set an automatic reply to your email while you are on leave. Tell them in an autoreply when you can expect to read your emails and when they can expect a reply.
---
Import old correspondence from previous accounts
Many of us have other email accounts we don't use anymore. Get things organised and import old emails from previous email accounts you do not use. The imported emails will be included in a separate folder.
You can import emails directly to Webmail, like this:
Click the Settings icon.
Click Import emails in the menu to the left.
Click Get started.
Enter the email account you want to import from and click Next.
Enter the email password for the account you are importing from, and click Next.
The email import from the email account is ongoing. Depending on the size of the email account you are importing, this can take up to 2 days.
Note: You cannot import emails from an inactive account or from the same email account that was hosted in another company previously. The emails can, however, be manually exported and imported into Outlook or another email client manually. The guide below will show you how to manually export emails from the most popular ones.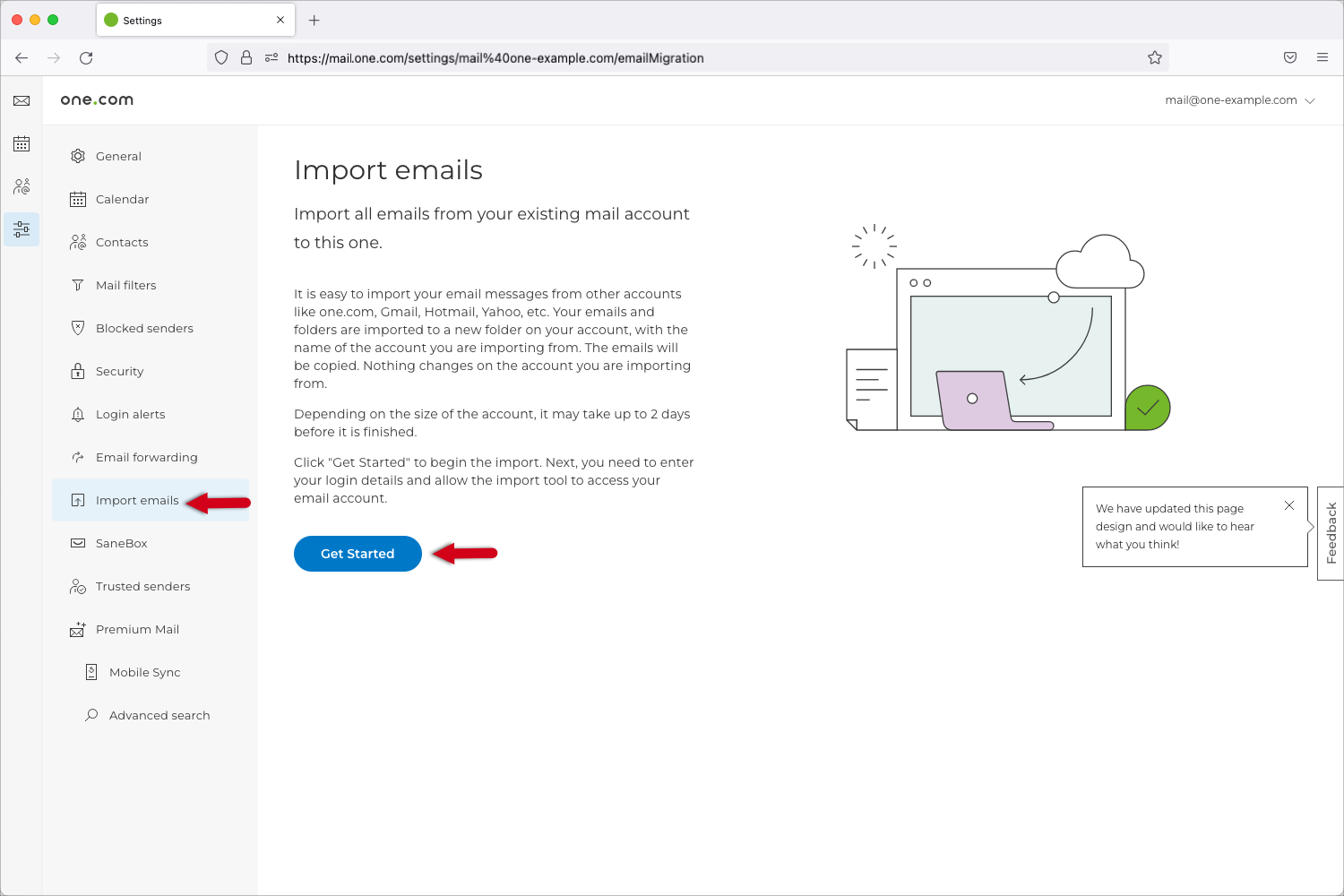 ---
Related articles: