From the One.com control panel, you can access tools like Website Builder and Online shop and manage your web hosting subscription. In this guide, we show how to log in.
Click Control Panel in the top right corner on our website.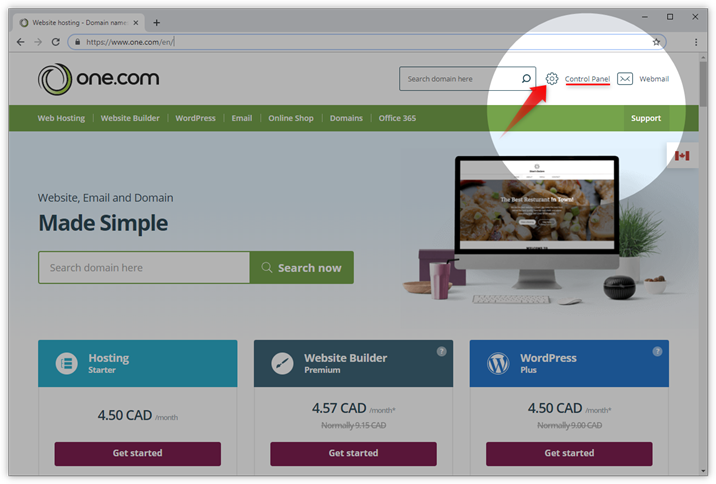 Enter your contact email address - among other things, you receive our invoice on this address.
Enter the control panel password. Forgot your password? Get a link to change it.
Click Log in.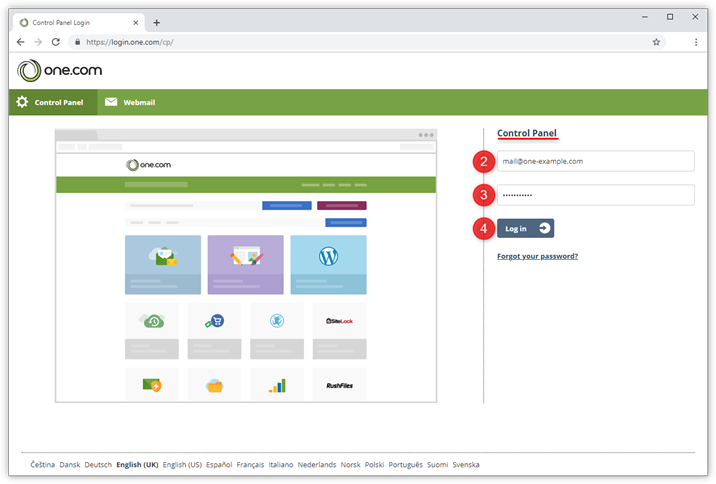 ---
Related articles:
Back