In this guide, we explain how you can manage your products in the Online Shopand what you can do with all the different settings. The settings are divided over four sections:
---
Products overview
From you Online Shop dashboard, click Products to open the Products overview. Here you can sort, add and delete products.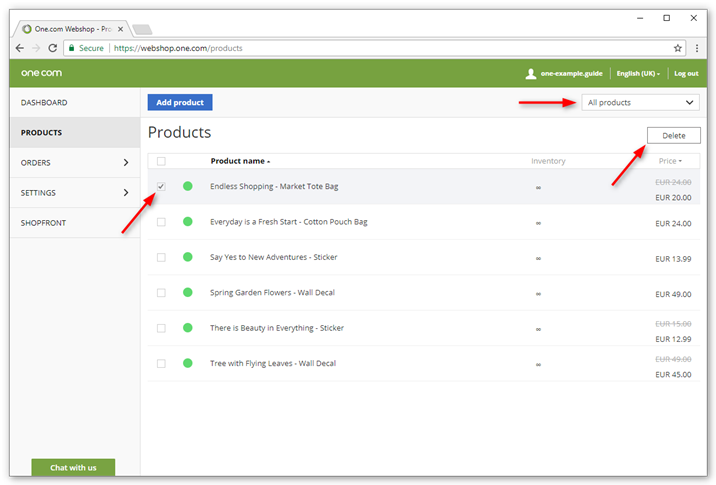 ---
Basic information
To start, you need to enter basic information about your product, so that your customers know what it is you are selling.
---
Pricing & Quantity
Next you need to set pricing and options for your product.
Note: When you specify options for a product, you need to set the weight, quantity and SKU for each option separately.
---
Search engines (Google)
To optimize your shop for search engines it's important that each product page has a unique descriptive URL and meta description.
---
Related articles:
Back