When you install WordPress with the 1-click installer in the control panel, by default the one.com parent plugin is installed as well. It's also possible to install the plugin manually, in existing WordPress installations.
You can find the plugin in your WordPress administration. It gives you access to the following features:
---
one.com themes
Exclusively for one.com customers, we have converted some of our most popular Website Builder templates to WordPress themes. Of course, our themes are fully customizable.
We plan to add many more themes in the future, so make sure to check them out. Would you like to learn more? Check out the guide below.
---
one.com plugins
Under one.com plugins, you can find plugins that are created by one.com, for example the one.com Online Shop plugin. We will continue to develop new plugins for WordPress.
Click a plugin to read more about it and to activate it. You can manage installed plugins from the Plugin section.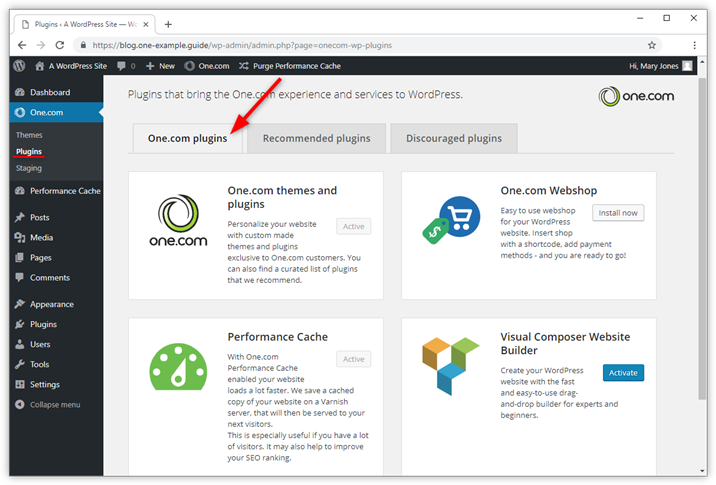 ---
Recommended plugins
There are an endless amount of WordPress plugins available, with more being released every day. With all these options, it can be difficult to choose the right plugin for your site.
To make things a little easier for you, we have created a list of recommended plugins. These plugins run smoothly on our servers, are maintained by trusted sources and updated regularly.
---
Related articles: