When you install WordPress with the 1-click installer in the control panel, by default, the one.com plugin is installed as well.
It's also possible to install the plugin manually in existing WordPress installations.
You can find the plugin in your WP Admin. It gives you access to the following features: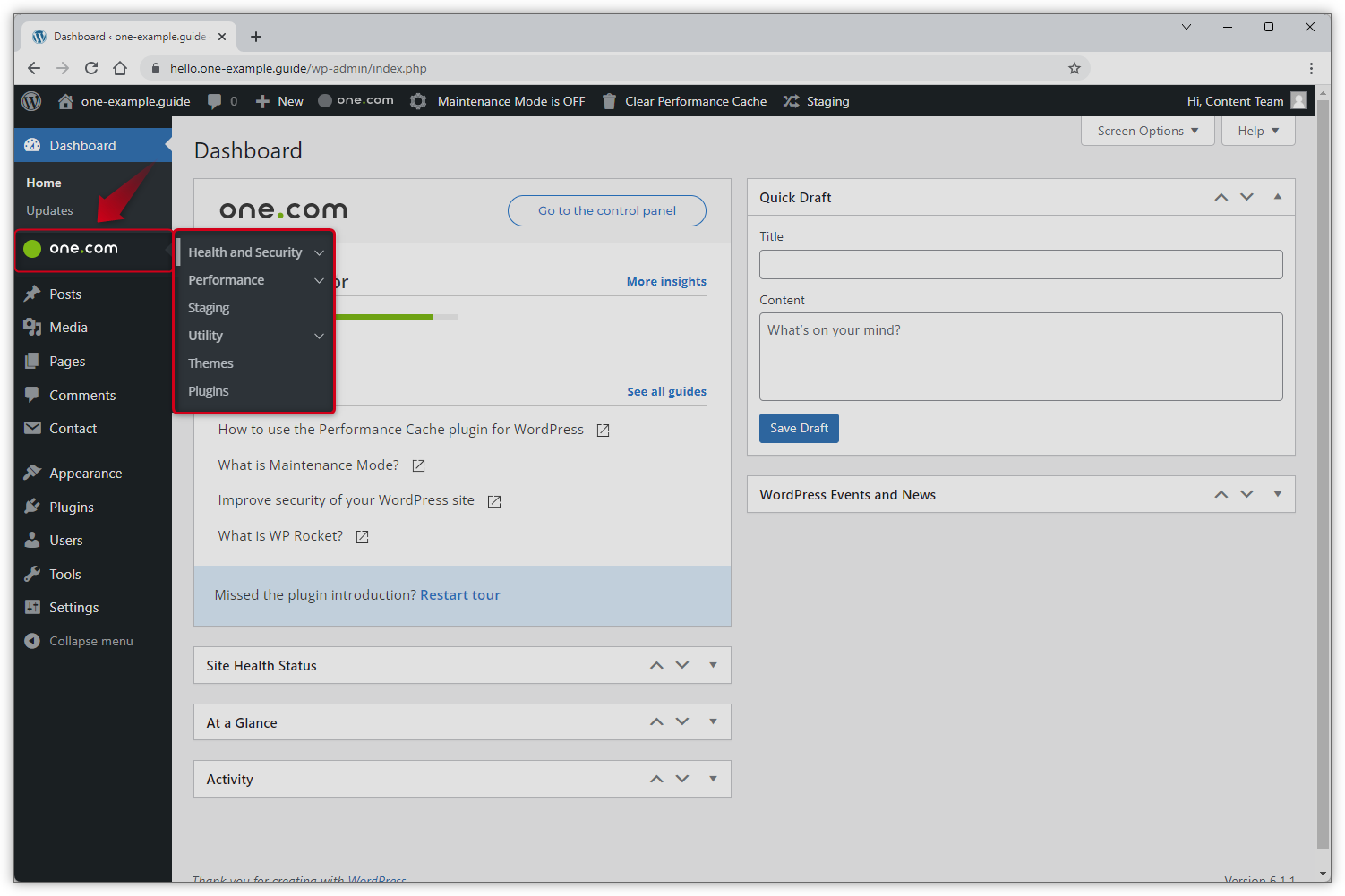 ---
Health and Security
Be aware of your website's vulnerabilities and protect your WordPress website. This section is about preventing cybercriminals from exploiting or exposing your website.
Health Monitor scans your website, gives you an overview of the essential security and performance checkpoints, and enables you to fix them if necessary.
Spam Protection protects your website from spambots commenting or registering on it.
---
Performance
Improve the loading time of your WordPress website with an integrated Performance Cache feature and inform yourself about the popular premium caching plugin WP Rocket.
Tip: For additional tips for a faster performing website have a look at our guide "How can I improve the speed of my WordPress site?"
---
Staging
The Staging feature lets you create a staging environment for your website where you can experiment with plugins, themes, and customisations without affecting your live site. The following guide will help you get started with the Staging feature and navigate through its features.
Note: This feature is included in Enthusiast plans and larger. If you are using a Beginner or Explorer plan you can unlock it via the Managed WordPress add-on.
---
Utility
In this section, you will find helpful tools for building and maintaining your WordPress site. For example, our Maintenance Mode feature with which you can customise an appealing "under construction" site.
Advanced Error Page
Cookie Banner
---
Themes
Exclusively for one.com customers, we have converted some of our most popular Website Builder templates to WordPress themes. Of course, our themes are fully customisable.
We plan to add many more themes in the future, so make sure to check them out here: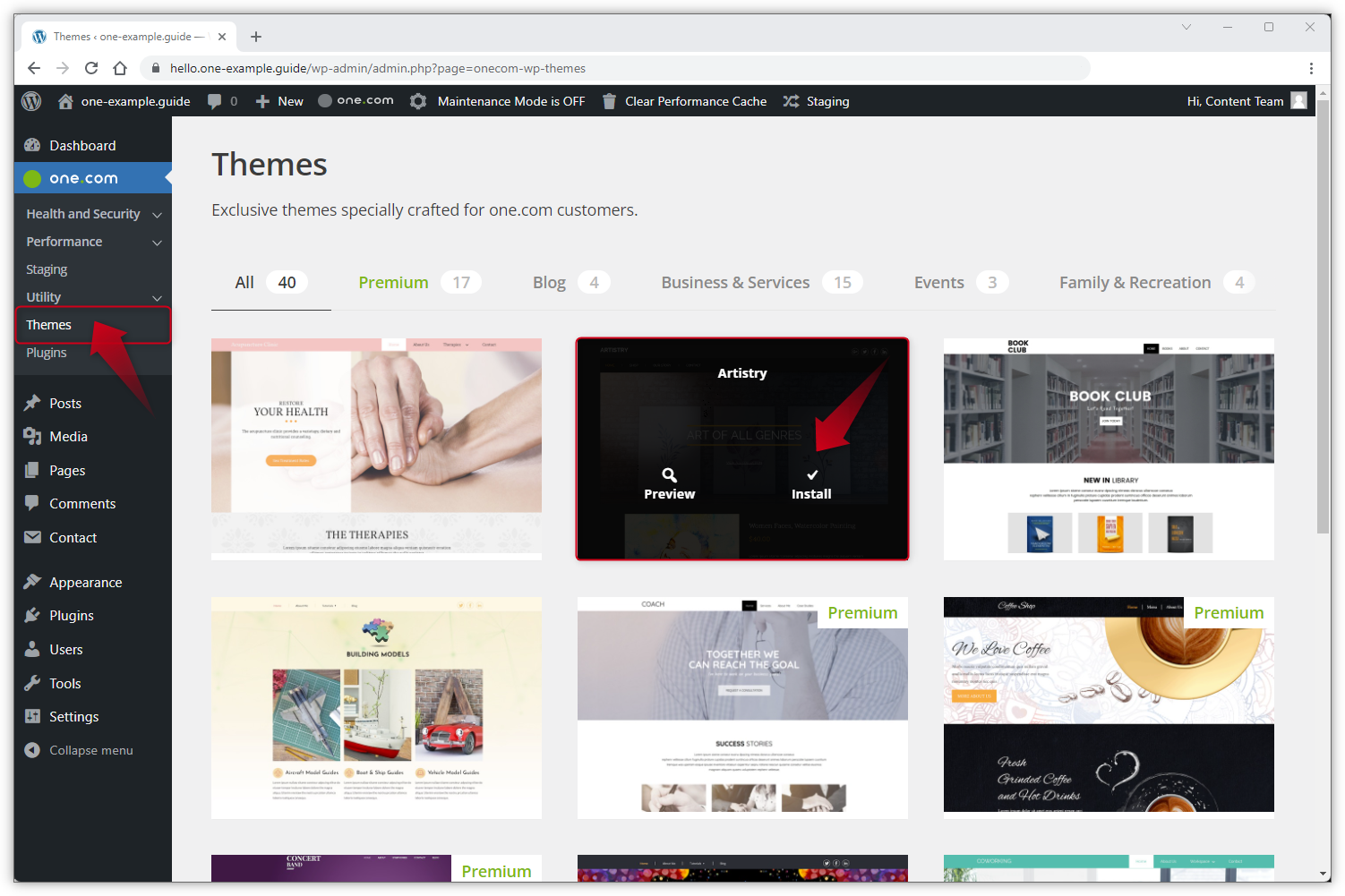 ---
Plugins
Here you can find plugins created by one.com, for example, the one.com Online Shop plugin. We will continue to develop new plugins for WordPress.
You can manage installed plugins from the Plugin section.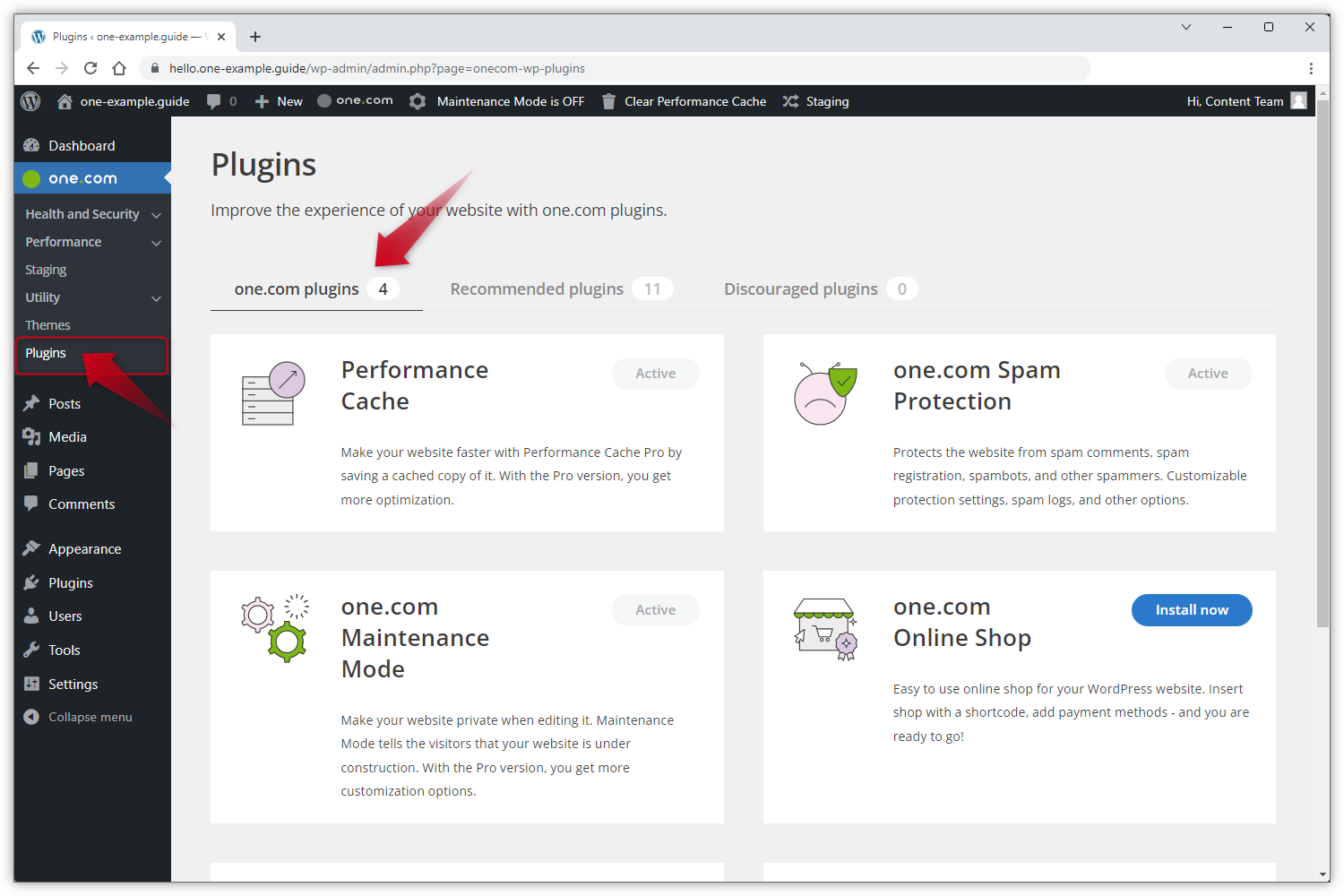 ---
Recommended plugins
WordPress plugins are endless, with more coming out every day. You may need help choosing the right plugin, so we have created a list of recommended plugins to make things easier.
These Recommended plugins run smoothly on our servers, are maintained by trusted sources and are updated regularly. We also created a list of discouraged WordPress plugins we don't recommend in a separate guide.
Check out our guide Getting Start with WordPress, for further information on installing additional plugins.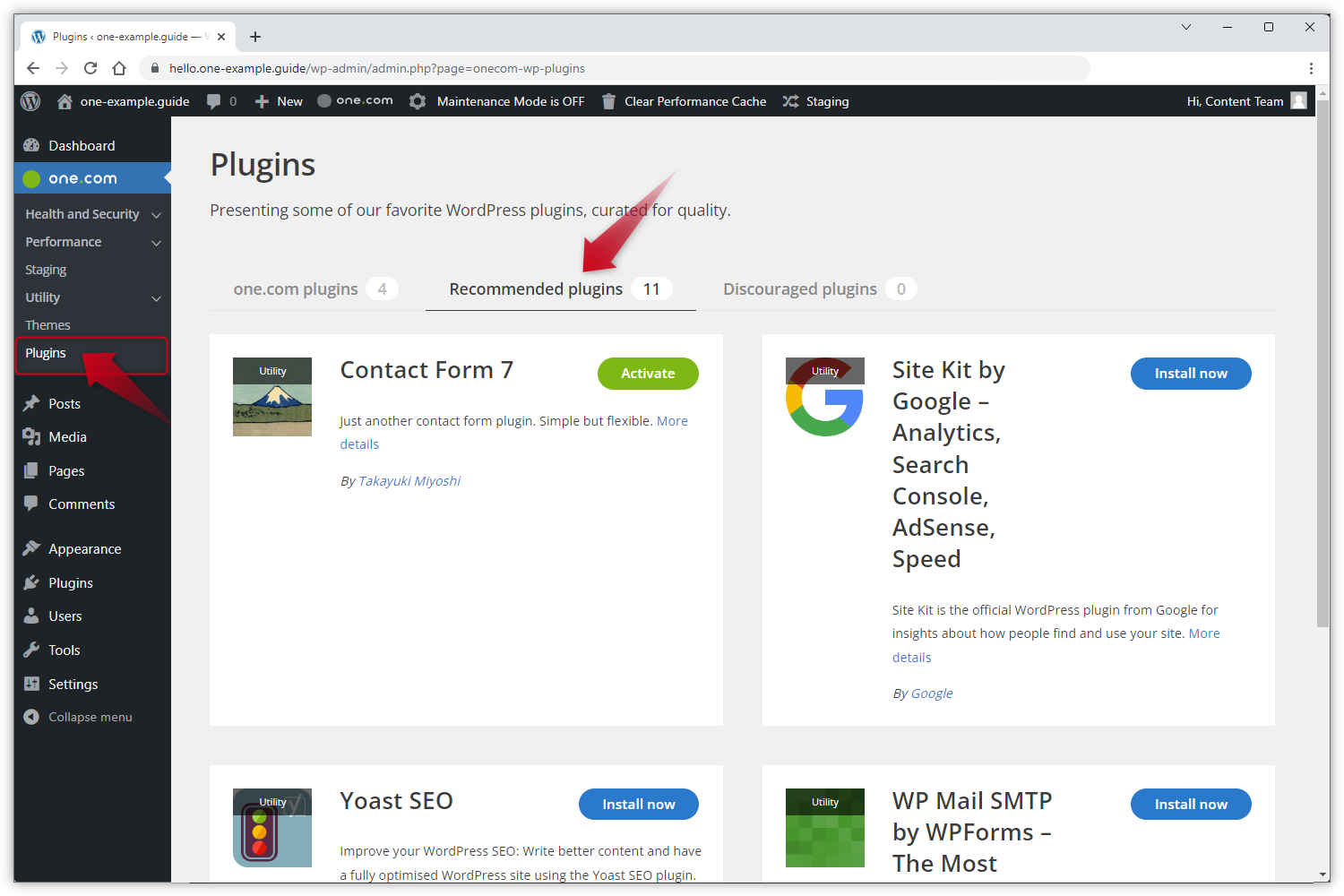 ---
Related articles: