In this article, you can find an overview of the specifications that are included in our different plans.
Note: An "➖" indicates the feature can be purchased as an additional service, an "✖" indicates the feature is not available for that plan at all.
---
General plan specifications
We offer five general hosting plans and two specialized ones. Domains share the functionality of the hosting plan they are connected to, for example, domains connected to an Expert plan automatically have Premium Mail enabled for all email accounts.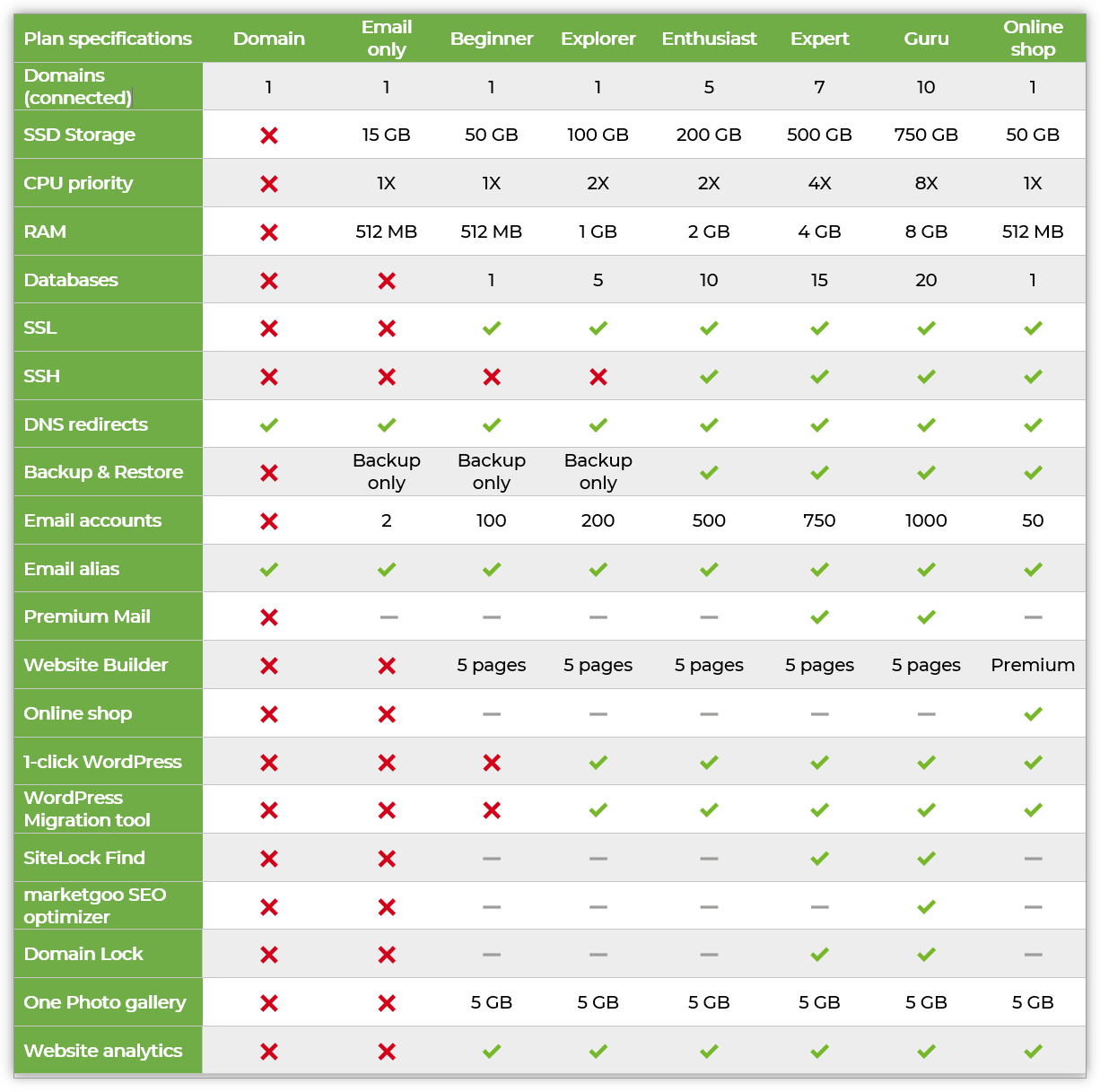 ---
Email specifications
All hosting plans with webspace include email. You can set up your mail account in a client like Outlook, or check your mail in Webmail.
Tip: Email aliases can also be created on domains that are not connected to a plan with webspace.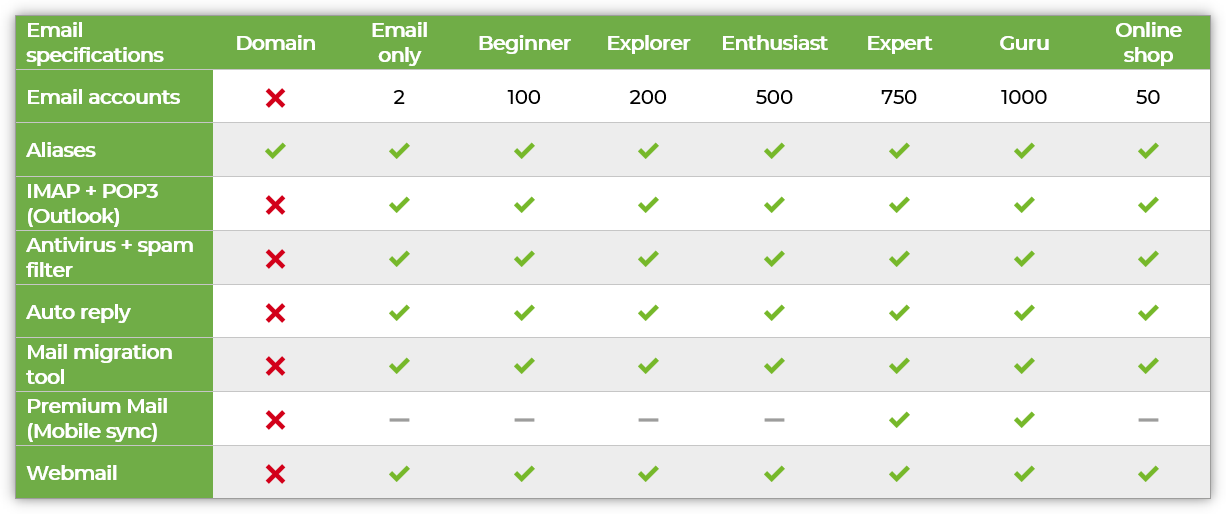 ---
WordPress specifications
WordPress can be installed manually on all hosting plans that have a database, including Beginner.
The "Health monitor" and the "Cookie banner" features are part of the one.com plugin for WordPress. The plugin gets installed automatically when using the 1-click installer, but you can also install it manually. Check this guide for instructions: How do I install the one.com plugin?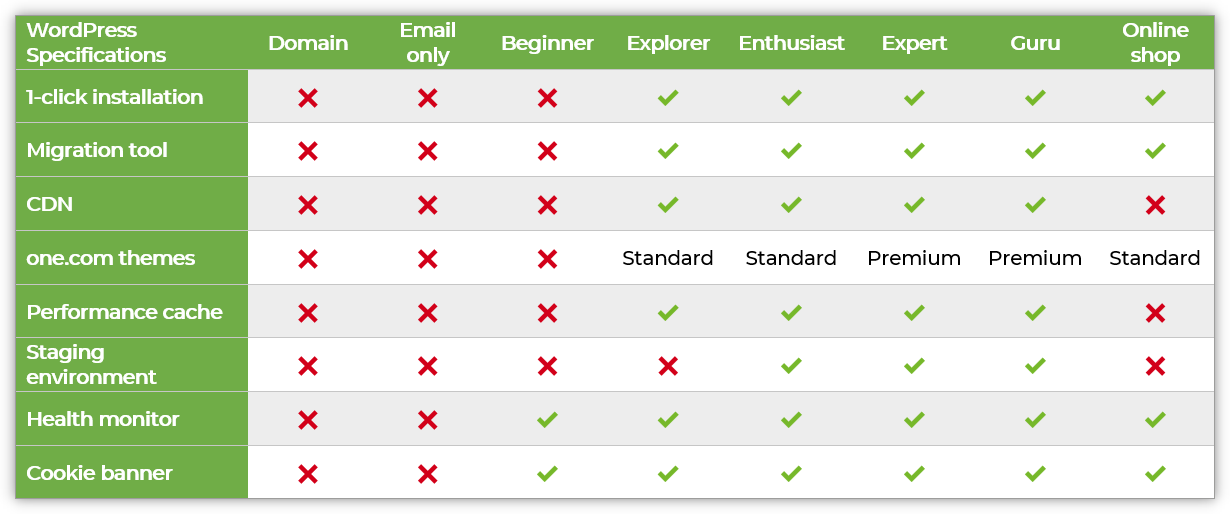 ---
Advanced specifications
The following specifications are in place for our hosting plans. Because we offer a shared hosting solution, it is not possible to change these settings for individual domains.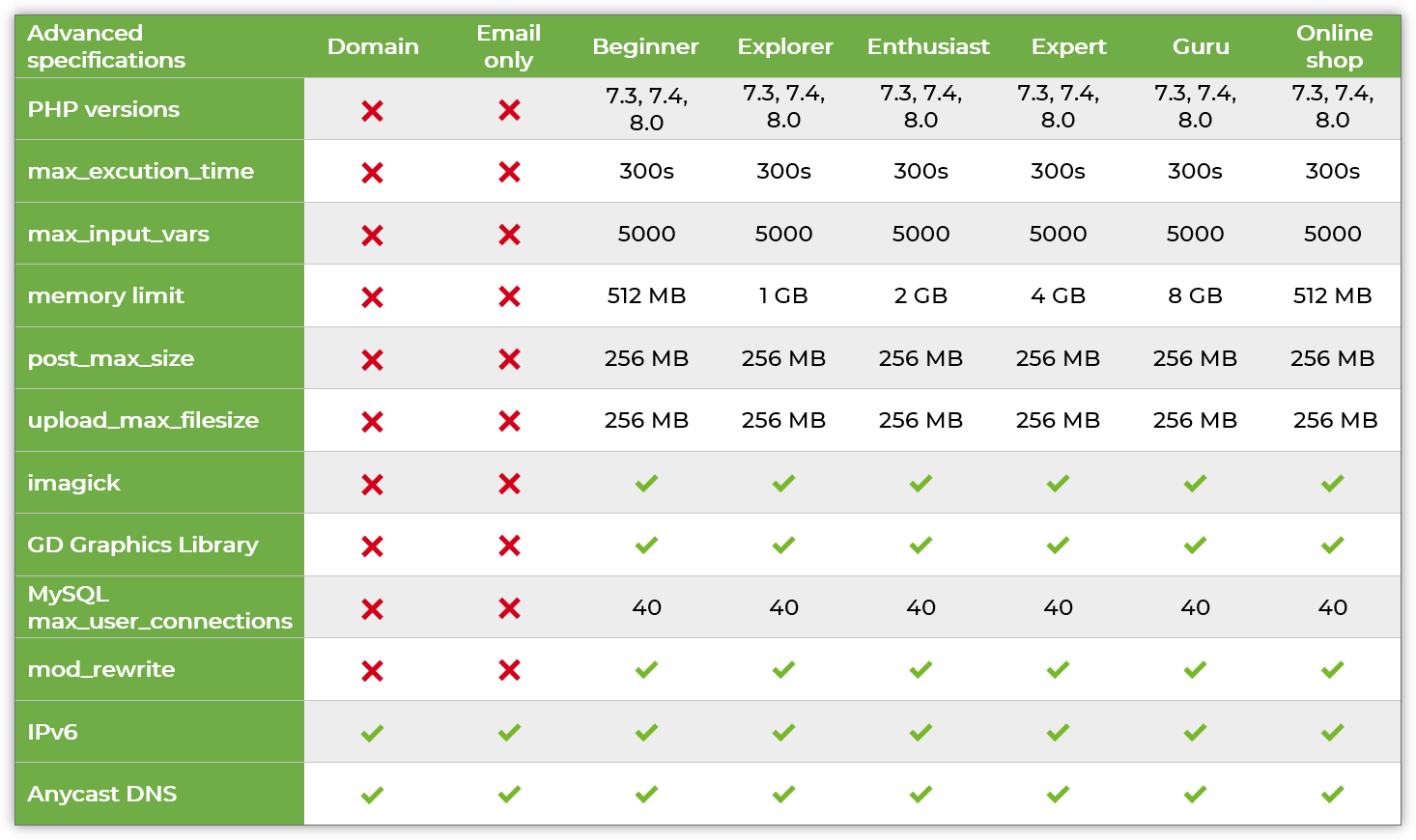 ---
Related articles: